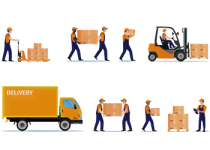 What is our Fashion & Apparel fulfilment process?
Finishing Line's dedicated ecommerce fulfilment centre in the South East of England handles the complete fulfilment process in just 5 simple steps:


Product receipt: Confirming all fashion 3pl fulfilment service requests have been finalised.
Storage: Stock is transported to us, unpacked, checked, and barcoded before it is stored.
Pick & Pack: Products are hand-fulfilled and barcode scanned to ensure accuracy.
Order Distribution: Depending on customer preferences, we can ship orders the same-day.
Returns Management: Returns labels are downloaded and organised for carrier collection.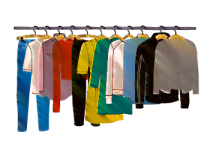 Which products do we fulfil in Fashion & Apparel?
Finishing Line deals with an impressively extensive client base, consistently fulfilling a multitude of products daily for companies and brands across the globe.


Here are just some of the products that Finishing Line fulfil for existing customers:
Fashion & Apparel: Underwear, socks, t-shirts, shirts, jumpers hoodies, trousers, shoes, etc.
Designer Clothing: Garments, jackets, coats, gilets. cardigans, suits, co-ords, dresses, etc.
Clothing Accessories: Jewellery, hats, belts, satchels, handbags, backpacks, etc.
Uniform Fulfilment: Construction attire, health and safety attire, office attire, etc.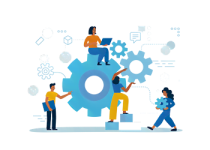 What are the next steps in going ahead with Finishing Line?
Are you interested in our award-winning third-party logistics fulfilment services? If so, this is how we typically onboard new clients who want to grow their businesses:


Triage & Discovery: A sales advisor is assigned to review your request, prior to initial call.
GAP Analysis & Development: Assessing and solving any current challenges faced.
Onboarding Phase: Once the proposal has been approved, a plan will be devised for stock. 
User Training – Tenevo: A training session for the cloud-based system will be arranged.
Monthly Service Review: Any amendments that may need to be made to enhance services.