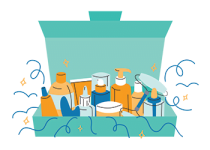 Subscription Box eCommerce Fulfilment
From Magazine & Toy Subscriptions, to Food & Drink Subscription Boxes, we help our clients maximise customer reach, by providing reliable shipping, 24/7 access to all your stock, live tracking of logistics and fulfilment processes, and bespoke packaging of all your company products.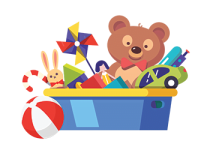 Toys & Games eCommerce Fulfilment
With more than 30 years experience in handling and storing Toys & Games, we're the 'finished' article. Whether you're a start-up, or you're an established company, our goal is to facilitate in the safe and quick distribution of your products to your customers.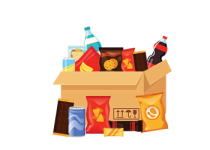 Food & Drink
eCommerce Fulfilment
Requests for fulfilment in Food & Drink can vary considerably, from Cereal Bars, Tea Bags, Soft Drinks, and more, we understand the importance of providing suitable storage and sustainable packaging for all types of consumable goods, offering you premium services.